DateME Kenya is Kenya's first ever premium online dating website. The service is targeted towards professional Kenyans and expatriates living in Nairobi and around Kenya, providing them with a place to meet other professional singles in a fun, safe, convenient, online environment. The site was launched in 2013 and has essentially introduced online dating to East Africa.
Our role
We've worked with DateME Kenya since the idea was a seedling, and launched the first version of the website in 2013. We choose Ruby on Rails as our platform, so we could make fast iterations, and adapt quickly to the unforeseen challenges we knew we'd face.
Since internet connection isn't always reliable in Kenya, we've worked to make the site as light-weight and as mobile-friendly as possible for members viewing on a limited connection.
We continue to work with DateME Kenya to develop new features and solutions for the challenges in this exciting and emerging market.
Ian Isherwood, CEO DateME Kenya
Katana helped us turn our crazy ideas into reality. They offered a very hands on and personal service from start to finish, and continue to do so long after our site was launched. They show great pride in their work and I love that - A real pleasure to work with!

DateME Kenya Website
The DateME Kenya website is built using Ruby on Rails, and has been optimised for fast loading of rich content on limited internet connections and mobile.
The site is built with member privacy and safety in mind, but also serves as a relatively open and dynamic community.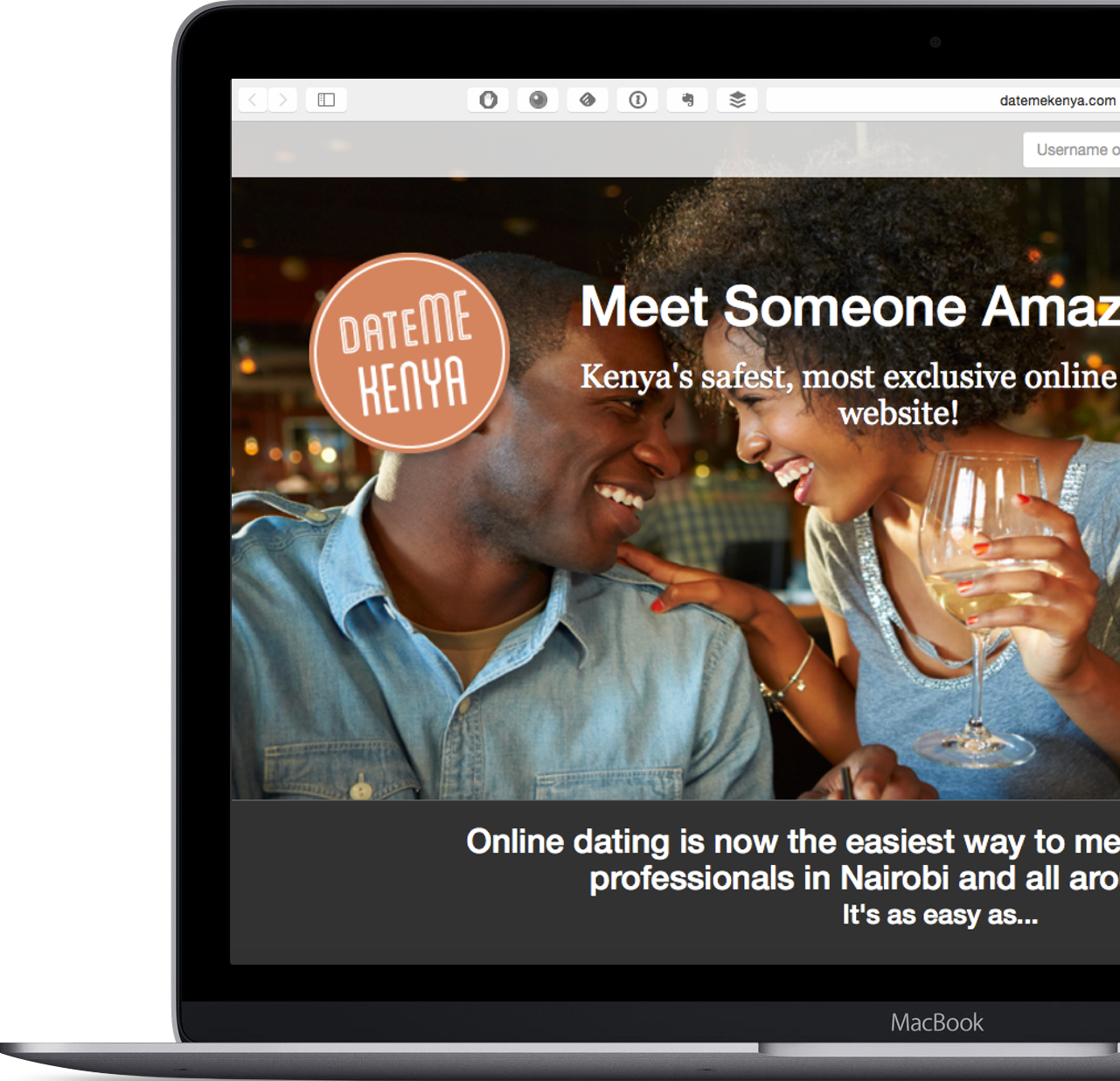 Instant messaging from one member to another
Private and secure platform
Leverages MPesa payment system
Full CMS for admins to oversee member content
Responsive mobile design