Kayla is a project management tools for designers and creatives to help manage their clients.
Creative projects often require the input from many people, including the clients, in order to collect and organise all of the creative content such as written copy, images, logos, and other files. Kayla makes this process easy for creatives, by providing a simple request and and uploading service.
The system will automatically remind contributors when their contribution is required, helping to keep projects on track and moving forwards.
Our role
Katana has been involved with Kayla from its initial inception until today. We helped the Kayla team plan and develop their idea, as well as providing the software and ongoing support required to bring their product to market.
Kayla web application
The Kayla web application is the Ruby on Rails app at the core of the Kayla machine. The application is both a customer-facing sales platform, and a member-facing service platform. From here, Kayla users can create and manage their projects, and organise and collect the files they need from project collaborators.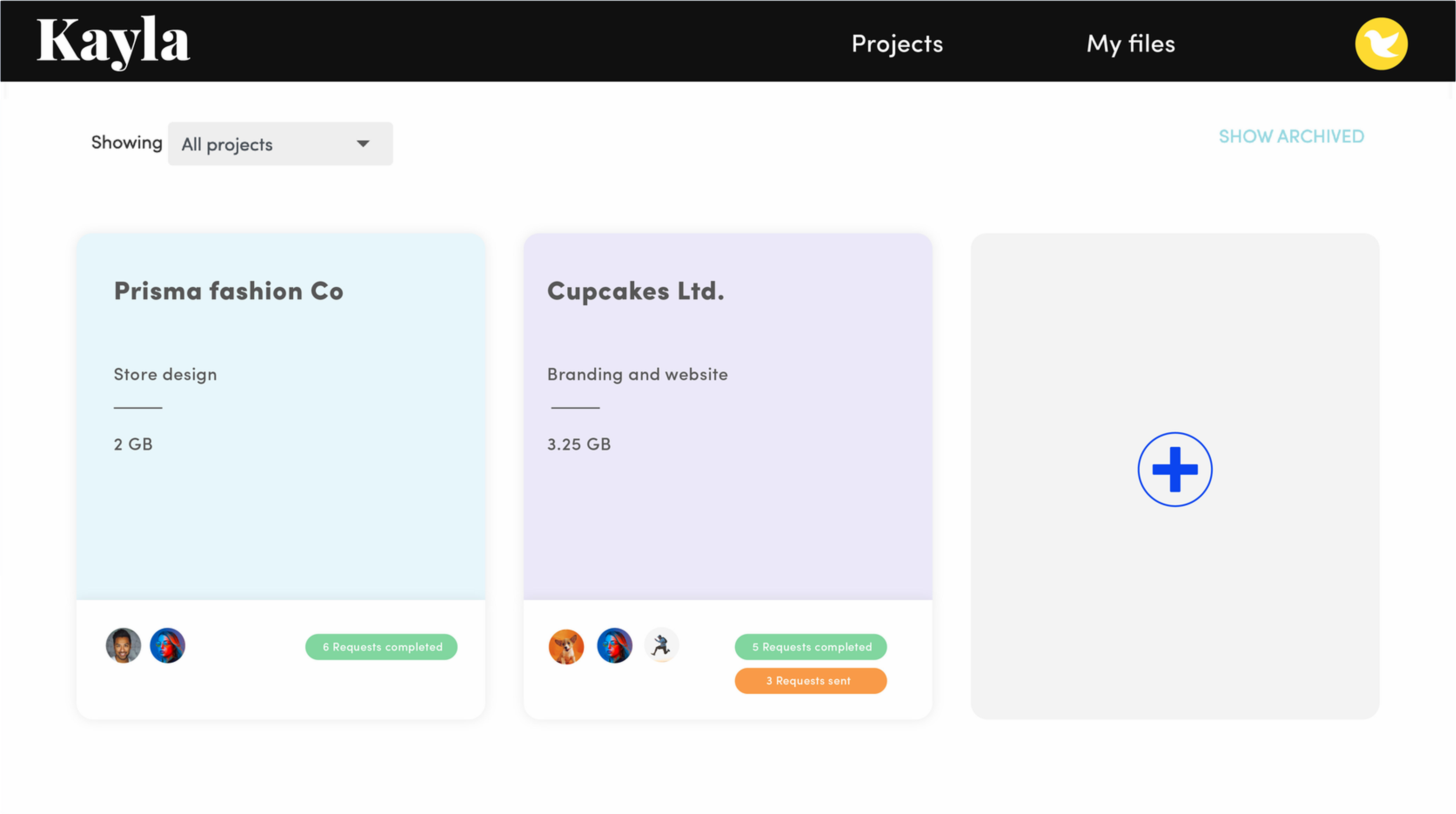 Uses Stripe for payment and subscription processing
Allows users to create and manage project content
Users can invite and manage their work team
Responds to fit any screen size
Uses the Cloud for fast content delivery
Handles customer payments and subscriptions
Full CMS for admins to manage customer support
Malin Lernhammar, Co-Founder, Kayla
When we first approached Katana, we had a clear idea of the platform we wanted to build but were unsure of the best approach to build it. From the very start, Katana became an irreplaceable partner and worked with us to find the best solution. We really appreciate how they walked us through the development process and their dedication to high quality solutions that will last over time. We could not imagine a better partner and are really excited to continue working together in the future