Muzzool is an online marketing tool for unsigned bands and musicians. The service allows musicians to create an instant online presence, and to interact with their live audiences. With Muzzool, musicians can collect digital payments, build a mailing list of followers, and receive notifications and requests from their audience while they play.
Our role
Katana designed and built Muzzool, from concept to launch, to help meet some of the needs of musicians who are struggling to market themselves in an increasingly online world. With the input of local wedding bands and buskers, we're innovating and shaping the Muzzool platform to help meet the needs of working musicians.
The site was beta launched at the end of 2018, and is now being used by professional gigging musicians as an additional source of income.
Muzzool web app
At the heart of the Muzzool system is a Ruby on Rails web application, which acts as a public-facing sales portal, a user-facing service portal, and a back-end for Muzzool admins to manage the site content easily and securely.
Muzzool is designed to look great on mobile, tablet, and desktop devices.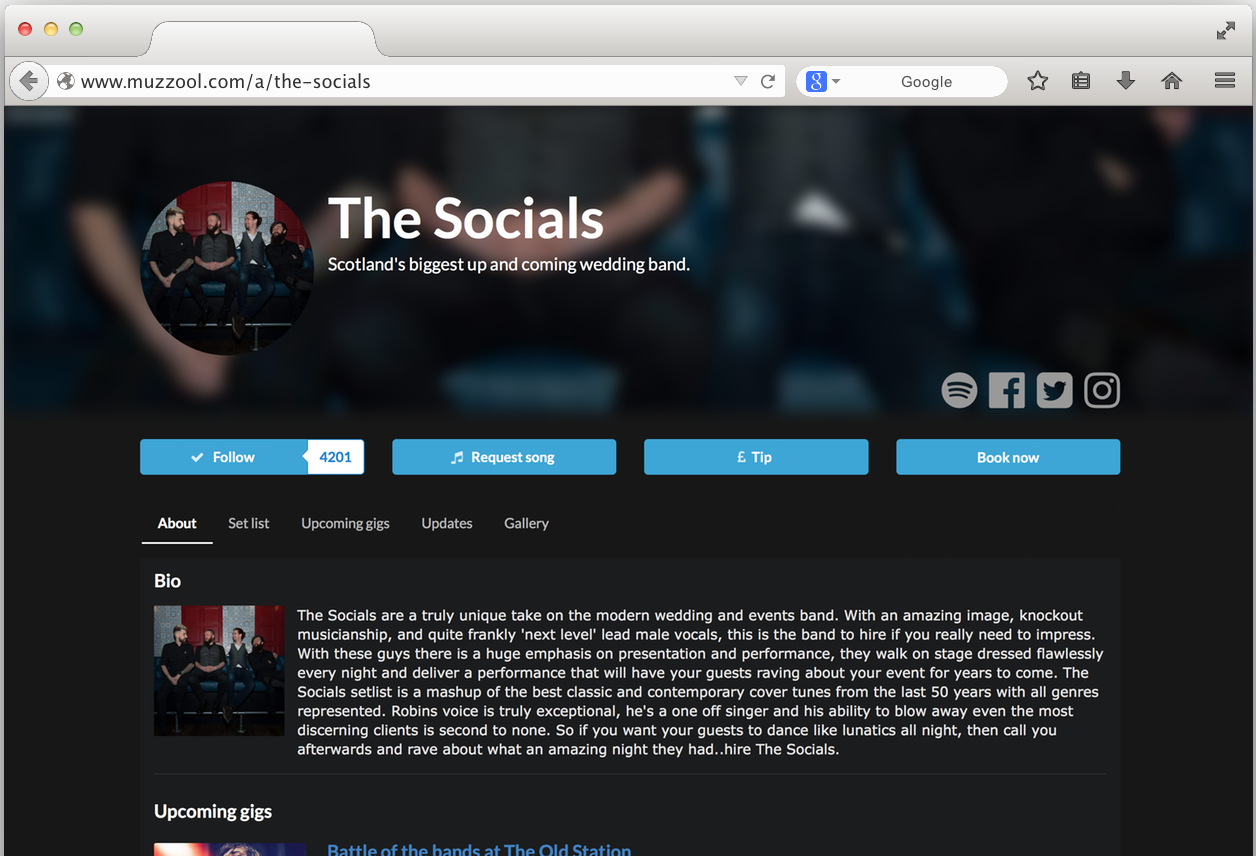 A secure E-Commerce platform
Uses Stripe for payment and subscription processing
Utilizes QR code technology
Fully responsive for mobile and tablet devices
Sends SMS messages direct to users
Uses the Cloud for fast content delivery
Fans can log in using Facebook, Spotify, or Twitter
Full admin overview for safe moderation