Recogneyes Choices is an online web application designed to improve communication and restore control to the millions of people affected by dementia.
Our role
The Scotland-based Recogneyes team approached us in 2012 to help them design and build an online software solution to dramatically improve the lives of dementia sufferers and carers worldwide. After hearing their aim, and seeing just how effective their solution could be, we were sold.
We worked closely with Recogneyes, nearby care homes, and the UK's leading dementia consultant to make sure all aspects of the app's design — the colours, imagery, and typefaces used — were optimised to be as accessible as possible to both dementia sufferers and the people assisting with their care.
Recogneyes Choices
The Recogneyes web application provides dementia sufferers with a communication tool that lets them make their own choices. Often, dementia sufferers lose their ability to communicate verbally while still being aware of what's going on around them. Sadly, this often results in dementia care patients being made to eat food they don't enjoy, wear clothes they don't like, and do activities they don't enjoy.
Recogneyes choices is a web app that's designed to work well on laptop and tablet devices. The app allows carers to present various options to choose from in their day to day decisions.
Preferences can be stored and conveniently recalled later when required.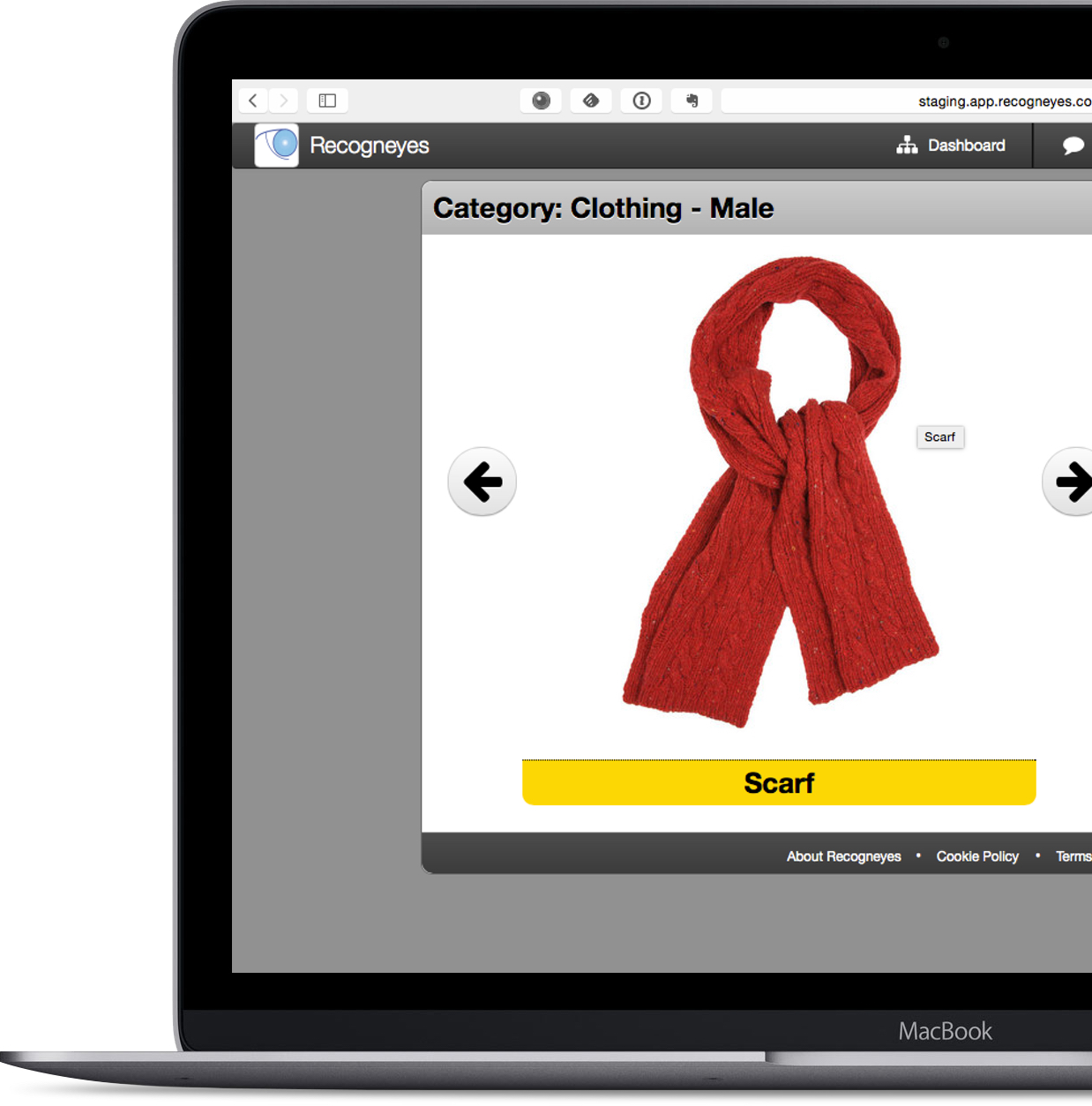 Stores an individual's daily preferences for easy recall
Uses colours most easily seen by dementia sufferers
Holds information for multiple individuals
Looks great on tablet and laptop devices